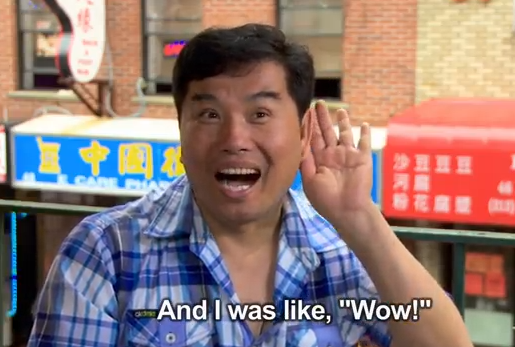 Yun Xiu Huang was recently featured in a segment of CUNY TV's Asian American Life and he talks about coming to the United States, living in NYC and also the experience of working with Lynne to make Your Day is My Night. The segment features clips from the film and also an interview with Lynne.
Check out the start of the segment at the 1:00 mark!

The full episode will air on CUNY TV Friday, October 17th at 10AM, 3PM and 8PM and on Sunday at 12 Noon. CUNY TV can be viewed over the air on Ch 25.3 digital on cable at Ch. 75 (Time Warner Cable and Cablevision/Optimum Brooklyn), Ch. 77 (RCN Cable) and Ch. 30 (Verizon FiOS).